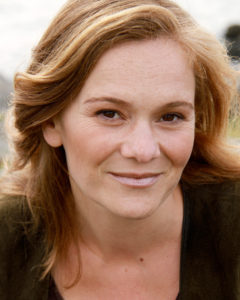 A native of Vancouver, Canada, Michelle Mares began her musical studies at the age of 4 as a student of the Suzuki Piano Method when the Vancouver Academy of Music was in its infancy. She amassed a great deal of performing experience as a child prodigy and drew the attention of many notable musicians, including András Schiff, Ivan Moravec and Gaby Casadesus.
At the age of 10, she gave her first full length recital and in the same year, appeared for the first time as a soloist with the Mozarteum Orchestra in Salzburg, Austria. At the age of 12, she was personally invited by the world renowned pedagogue, Karl Heinz Kämmerling to study with him in Germany and worked with him there for a year. From that point on, she routinely won top prizes in competitions including the CBC Young Performer's Competition (2nd prize in 1987 at the age of 15 and again in 1995 with 1st prize), the Hamburg Steinway Competition (1983), the Montreal Symphony Competition (1986), the S.A.C.E.M. Prize at the Casadesus International Competition (1993) and at the age of 17, top prize at the 1988 Geneva International Competition. She has also been awarded the Canada Council B grant on various occasions.
She has been mentored by some of the world's most eminent musicians, studying with Canada's own Jane Coop and subsequently, Leon Fleisher at the Peabody Conservatory. She received her performance degree at the Mozarteum Conservatory in Salzburg, Austria in 1995, after which, she moved to London, England where she enjoyed the rare privilege of studying with Alfred Brendel. In those same years, she also came into the orbit of the great Hungarian composer, György Kurtág who had an enormous influence on her as a musician. It was at this point that she decided to settle in Europe.
She has lead an active performing career in both Canada and Europe spanning the entire repertoire as a soloist and chamber musician. She has performed with virtually every major orchestra in Canada as a soloist and her performances have been heard regularly on national and international radio broadcast. Some of the orchestras she has appeared with in Europe include Orchestre de la Suisse Romande, Basel Symphony Orchestra, Slovak Philharmonic Orchestra, Polish Chamber Orchestra and the Netherlands Radio Chamber Orchestra.
After nearly 2 decades in Europe, Ms Mares returned to her native West Coast of Canada in 2008. She taught for 8 years at the University of Victoria and was on the piano faculty at the University of British Columbia until 2021. A popular guest adjudicator at music competitions throughout western Canada and the United States, Ms Mares is also a regular master teacher at the Victoria Summer Piano Academy which takes place each summer on the University of Victoria campus. In her teaching, she draws from a deep reservoir of musical, professional and life experience.